RESIDENTIAL
All Red Will Enhance The Look Of Your Home And Give You Power Where You Need It
COMMERCIAL
Will Protect Your Business From Unexpected Shut Downs Caused By Lack Of Maintenance
INDUSTRIAL
Our Commitment To Quality Means Large Projects Are Completed On Schedule Without Sacrificing The Small Details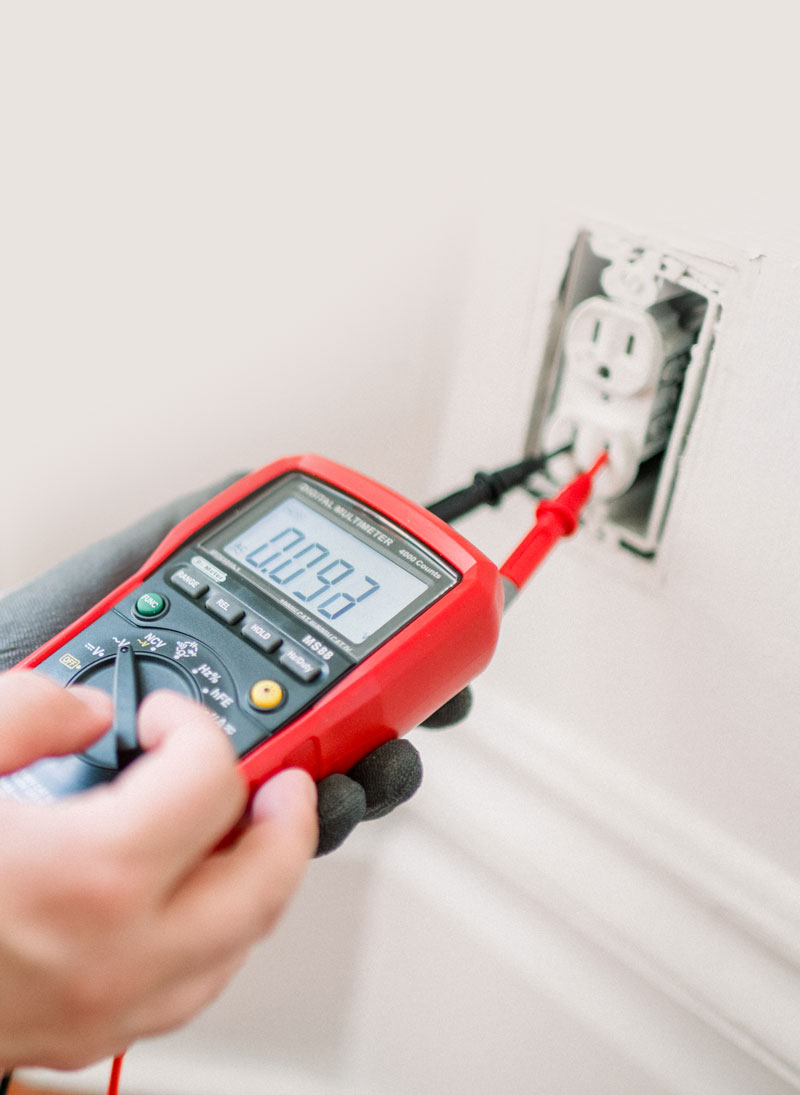 All Red Electric Ltd. – Call Us…We Will Check Your Shorts!
All Red Electric is a full-service electrical contractor, providing start to finish solutions for all types of construction projects in Calgary and Area. Established in 2014 with over 55 years of combined experience in the electrical industry. We strive to offer the best residential, commercial and industrial services to all our customers. Although we are a new company, we use decades of electrical experience to make sure that we provide the highest quality services.
We strive to offer the best service for all of your
Electrical Needs

Trusted
We are established and well respected in the Electrical Industry

Certified
We Work Hard To Ensure the Best Is Done For Your Home And Business


Experienced
All Red Electric Takes out the Heartache of Lighting and Electrical Maintenance
All Red Electric is Based on Quality & Affordability and is Dedicated to Providing the Best Service to Our Customers
All Red Electric Ltd. was founded with one goal in mind: offering quality and affordable residential and commercial electrical services to Calgary and surrounding areas. Due to a combined experience of 55 years in electrical work, we have in-depth experience in the commercial, industrial, and residential markets.
BBB Accredited with No Complaints for Service You Can Trust
All Red Electric has an A+ rating through Better Business Bureau. Our positive customer reviews reflect the high quality of service that we guarantee our customers. We encourage customer feedback through BBB.
We Are Fully Insured and Licensed to Ensure You and Your Home or Business Are Protected
Our company is insured and licensed, with WCB Coverage. This means that our customers are protected from the cost of damages, and in the unlikely event of an injury on the job, we are covered and so are you.
We Are Members of the ECAA and ACSA – Never Worry About Accidents or Damages
All Red Electric is a proud member of both the Electrical Contractors Association of Alberta and the Alberta Construction Safety Association, meaning we have instant access to any new updates regarding industry safety standards. This ensures that you never have to worry about out-dated techniques and processes that have the potential to cause accidents or damage, allowing you to enjoy the comfort of safe and reliable electrical work.
Feel Secure Knowing Who's Working in Your Home with Our Company Branding
Our company trucks and employee uniforms are branded to allow you to identify our employees when they arrive. We are all proud to work at All Red, and we aren't shy to show it off to your neighbours, either!
You'll Never Be Left Waiting on Our Technicians to Arrive – We Always Call in Advance So You Know When to Expect Us
Your time is valuable to us, and we won't waste it by showing up hours late. You receive an accurate time frame of our arrival, and our technicians confirm it by phoning you in advance.
We Are Certified with the Alberta Residential and Commercial Solar Program – Save Up to 30% on Your Solar Project
Through the RCSP, our certification allows you to qualify for a rebate if you choose All Red Electric for your solar project. The RCSP covers solar PV units installed on both residential and commercial buildings.
We Beat Other Electrical Quotes by 10% Making Your Electrical Project More Affordable
At All Red Electric, we strive to beat other electrical quotes by 10%, giving you the highest quality work at the lowest price. Our customer service and attention to detail doesn't just surpass the competition–it does so more affordably.
100% Satisfaction Guarantee – We Make Sure Our Work is Done Right the First Time
Our skilled employees and dedication to customer service ensure that you will be completely satisfied with any project that we complete. Our motto is, "if you're happy with us, tell a friend; if you're not, let us know." If for any reason you are not satisfied with the work that we have completed, we will work with you to make it right.
Great company to work with. Shawn was prompt and courteous. When we called, out A/C unit was being installed by another company, who forget to check whether we needed electrical work. We needed a new breaker installed and wiring running across the entire finished basement. All Red Electric did it, managing to only cut one hole in a ceiling but in a closet. They cleaned everything up as soon as they were done. Amazing, quick service. Will call them for all of my electrical needs."
Great company to work with. Shawn was prompt and courteous. When we called, out A/C unit was being installed by another company, who forget to check whether we needed electrical work. We needed a new breaker installed and wiring running across the entire finished basement. All Red Electric did it, managing to only cut one hole in a ceiling but in a closet. They cleaned everything up as soon as they were done. Amazing, quick service. Will call them for all of my electrical needs."
Great company to work with. Shawn was prompt and courteous. When we called, out A/C unit was being installed by another company, who forget to check whether we needed electrical work. We needed a new breaker installed and wiring running across the entire finished basement. All Red Electric did it, managing to only cut one hole in a ceiling but in a closet. They cleaned everything up as soon as they were done. Amazing, quick service. Will call them for all of my electrical needs."