RESIDENTIAL
All Red Will Enhance The Look Of Your Home And Give You Power Where You Need It
COMMERCIAL
Will Protect Your Business From Unexpected Shut Downs Caused By Lack Of Maintenance
INDUSTRIAL
Our Commitment To Quality Means Large Projects Are Completed On Schedule Without Sacrificing The Small Details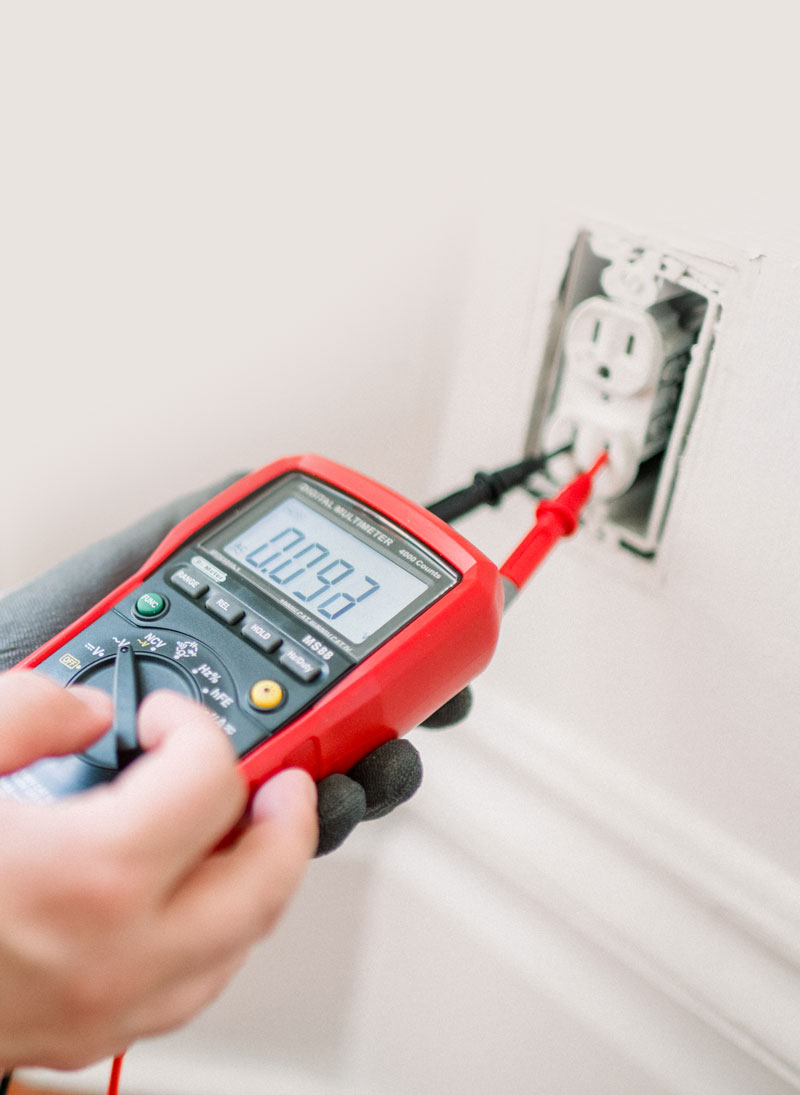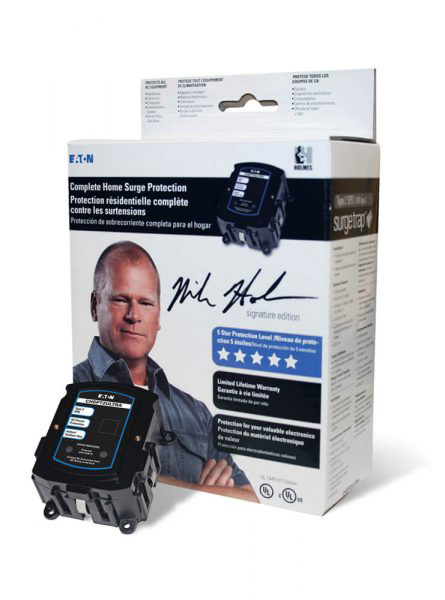 All Red Electric Ltd. – Call Us…We Will Check Your Shorts!
All Red Electric is a full-service electrical contractor, providing start to finish solutions for all types of construction projects in Calgary and Area. Established in 2014 with over 55 years of combined experience in the electrical industry. We strive to offer the best residential, commercial and industrial services to all our customers. Although we are a new company, we use decades of electrical experience to make sure that we provide the highest quality services.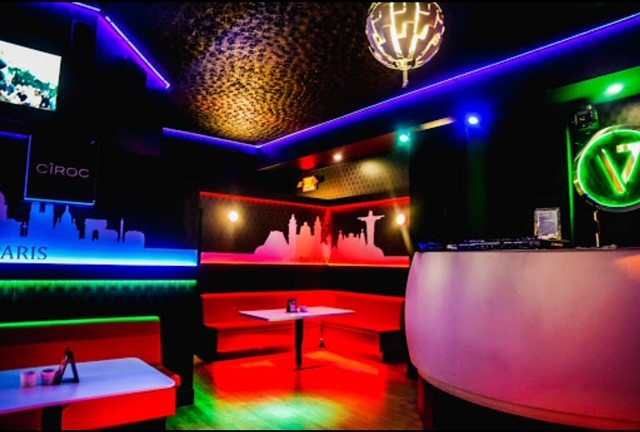 Protect

your electronics at
home!
Use a

power surge protector

a
pproved by Mike Holmes.
We strive to offer the best service for all of your
Electrical Needs

Trusted
We are established and well respected in the Electrical Industry

Certified
We Work Hard To Ensure the Best Is Done For Your Home And Business


Experienced
All Red Electric Takes out the Heartache of Lighting and Electrical Maintenance
All Red Electric is Based on Quality & Affordability and is Dedicated to Providing the Best Service to Our Customers
All Red Electric Ltd. was founded with one goal in mind: offering quality and affordable residential and commercial electrical services to Calgary and surrounding areas. Due to a combined experience of 55 years in electrical work, we have in-depth experience in the commercial, industrial, and residential markets.
BBB Accredited with No Complaints for Service You Can Trust
All Red Electric has an A+ rating through Better Business Bureau. Our positive customer reviews reflect the high quality of service that we guarantee our customers. We encourage customer feedback through BBB.
We Are Fully Insured and Licensed to Ensure You and Your Home or Business Are Protected
Our company is insured and licensed, with WCB Coverage. This means that our customers are protected from the cost of damages, and in the unlikely event of an injury on the job, we are covered and so are you.
We Are Members of the ECAA and ACSA – Never Worry About Accidents or Damages
All Red Electric is a proud member of both the Electrical Contractors Association of Alberta and the Alberta Construction Safety Association, meaning we have instant access to any new updates regarding industry safety standards. This ensures that you never have to worry about out-dated techniques and processes that have the potential to cause accidents or damage, allowing you to enjoy the comfort of safe and reliable electrical work.
Feel Secure Knowing Who's Working in Your Home with Our Company Branding
Our company trucks and employee uniforms are branded to allow you to identify our employees when they arrive. We are all proud to work at All Red, and we aren't shy to show it off to your neighbours, either!
You'll Never Be Left Waiting on Our Technicians to Arrive – We Always Call in Advance So You Know When to Expect Us
Your time is valuable to us, and we won't waste it by showing up hours late. You receive an accurate time frame of our arrival, and our technicians confirm it by phoning you in advance.
We Are Certified with the Alberta Residential and Commercial Solar Program
Through the RCSP, our certification allows you to qualify for a rebate if you choose All Red Electric for your solar project. The RCSP covers solar PV units installed on both residential and commercial buildings.
We Beat Other Electrical Quotes by 10% Making Your Electrical Project More Affordable
At All Red Electric, we strive to beat other electrical quotes by 10%, giving you the highest quality work at the lowest price. Our customer service and attention to detail doesn't just surpass the competition–it does so more affordably.
100% Satisfaction Guarantee – We Make Sure Our Work is Done Right the First Time
Our skilled employees and dedication to customer service ensure that you will be completely satisfied with any project that we complete. Our motto is, "if you're happy with us, tell a friend; if you're not, let us know." If for any reason you are not satisfied with the work that we have completed, we will work with you to make it right.
Great company to work with. Shawn was prompt and courteous. When we called, out A/C unit was being installed by another company, who forget to check whether we needed electrical work. We needed a new breaker installed and wiring running across the entire finished basement. All Red Electric did it, managing to only cut one hole in a ceiling but in a closet. They cleaned everything up as soon as they were done. Amazing, quick service. Will call them for all of my electrical needs."
The previous owners of my house renovated the basement without pulling an electrical permit. I used All red Electric Ltd. to pull a concealed wiring permit, complete required work to bring basement up to current code, and pass a city electrical inspection. They were in and out in less than 2 days and passed the city inspection first try (a difficult feat considering city inspectors are beyond thorough with concealed wiring inspections). Shawn, Katie, and team were extremely professional, efficient, and very knowledgeable regarding electrical code requirements. They were reasonably priced and turned over a quality product in a timely manner. I highly recommend All Red Electric Ltd. for all of your electrical needs.
I only contacted Shawn at All Red Electric yesterday afternoon after getting home from work & the service was completed this morning! Katie & Darren were great at arranging the service call. Katie arrived promptly and was very personable & professional. She efficiently completed the work but still took the time to explain the reason for the issue with my outlet and how the repair she was making would prevent future issues. I highly recommend All Red Electric and would definitely use them again! 🙂
I brought all red in to change all my light switches. One had been broken for a minute and the rest were likely living on borrowed time I imagine. Katie and her colleague (I'm sorry I have forgotten her name) showed up exactly on time and prepared to do the job. Both ladies were very personable and very efficient at the job. I would not hesitate for a second to hire this company again. Very impressed! I even let my colleagues know how much I like all red in our teams chat.
Experienced a power failure in my apartment on Saturday evening. Only my unit was affected. Did any basic troubleshooting that I could do, with no results.
All Red was contacted for an emergency trouble call at approx 8pm. Darren was quick to call me back and set things up. He arrived by 9pm and immediately got to work looking for the source of the problem. Didn't take him long, the issue was a fairly obvious power cable connection issue in behind the breaker panel.
Darren pulled everything apart, sourced a new part that was required, dealt with some frustrating phone calls back and forth with the building management people to find the correct key for the buildings electrical room, put everything back together and buttoned up the job all within about 3 hours time.
We are very grateful to have used All Red to fix this issue. Service was prompt and fair, issue was found and fixed as fast as it possibly could have been, especially on a Saturday evening, and Darren was a great guest to welcome into our home.
Electrical issues are scary. It feels good to know that a company like All Red exists to help when problems arise.
Thanks for the fix, sorry again for taking time out of your Saturday.
These guys are great. The owner is great to deal with. Very proactive and excellent follow up. The two electricians that were sent to my place to fix my hot tub were amazing. I would gladly recommend All Red.